We all love dressing up at Christmas – pulling out all the stops to make a big impression at your Christmas party is always a done deal. And with three incredible parties to choose from at JD Parties you can dress to impress or take a little inspiration from our party themes.
The 1920's saw a huge change in women's fashion (an influence from Coco Chanel), and with this a new sense of freedom and creativity appeared. Dresses were much shorter, sleeveless and unfitted and women adorned themselves with beading, sequins and feathers. The flapper dress was born!
You can buy flapper dresses just about everywhere now, Asos has a small selection, but eBay has an excellent range and for much more affordable prices. Don't forget to add a headband or tiara and a pearl necklace. Throw in a feather boa for good measure!
And for men, there's no shortage of options: anything from a smart tuxedo, to a pinstripe suit and a trilby hat (think Al Capone), or a flat cap with a pair of braces will get you through this party in style.
We think most guests will go glam, it's a ball after all!  But if you fancy a little bit of fun, an Alpine theme screams lederhosen and a dirndl (that's the ladies version of leaderhosen). eBay is your best bet for this get up!
The New York New York party will take you on a journey through time, so you've got ample opportunity here. Think 50s style with big skirts, or leather jackets and Ray-Ban wayfarers – you can get a lot of inspiration from Grease or go chic with the series Mad Men. Lindybop has a great selection of 50s fashion.
Or fast forward to present day and make the most of the red carpet JD will roll out for you – Justin Theroux and Jennifer Aniston are a perfect example of New York style!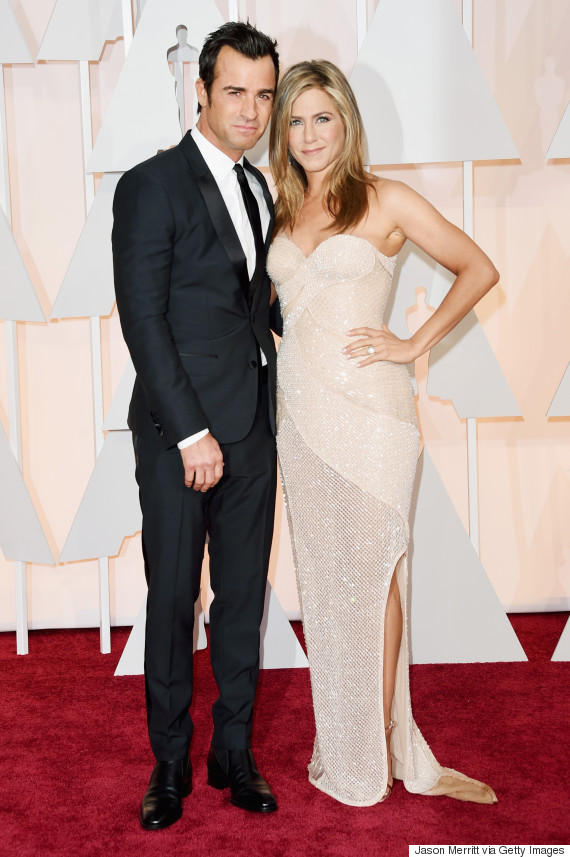 Image courtesy of Huffington Post.
Whatever attire you decide on this Christmas, we know you'll have an amazing time at a JD party. Remember we do not allow trainers, T-shirts, denim or jeans (even designer pairs!), so why not start planning your outfits now! We like to spend these longer winter evenings browsing online for potential party clothes and then hit the shops on Saturday to try things on. Good luck finding your perfect outfit!
Back To News